Michelle Renee Hiatt's Timeless with a Twist - Series 2
6 Part Virtual Class- Technique Building Series
See Virtual Classes Dates/Times below
(6) 6 Hour Virtual (via Zoom) Classes, Two Blocks per Class
After Class - Key Lessons Recorded and available as Online Class available with Lifetime Access.
Online Classes - For all 3 Settings will be available after the Virtual Series.
Tips and Tricks provided throughout the class to ensure success.
Master the Studio 180 Design's Tools: Tucker Trimmer I, Wing Clipper I, Square Squared, V Block, Corner Beam and Corner Pop.
Learn new techniques with each block. 
Color Lesson each month: Triadic and Split Complementary Color Plans.
Includes step-by-step instructions for 12 Blocks and 3 different settings. Plus a Bonus Block with Setting 1!
Michelle inspiration, approach, and comprehensive guidance will keep you motivated until completion.
Michelle's Technique Building Series will ultimately improve your overall Quilt-piecing skill set.
You can select from 3 Quilt Setting Options or make them all!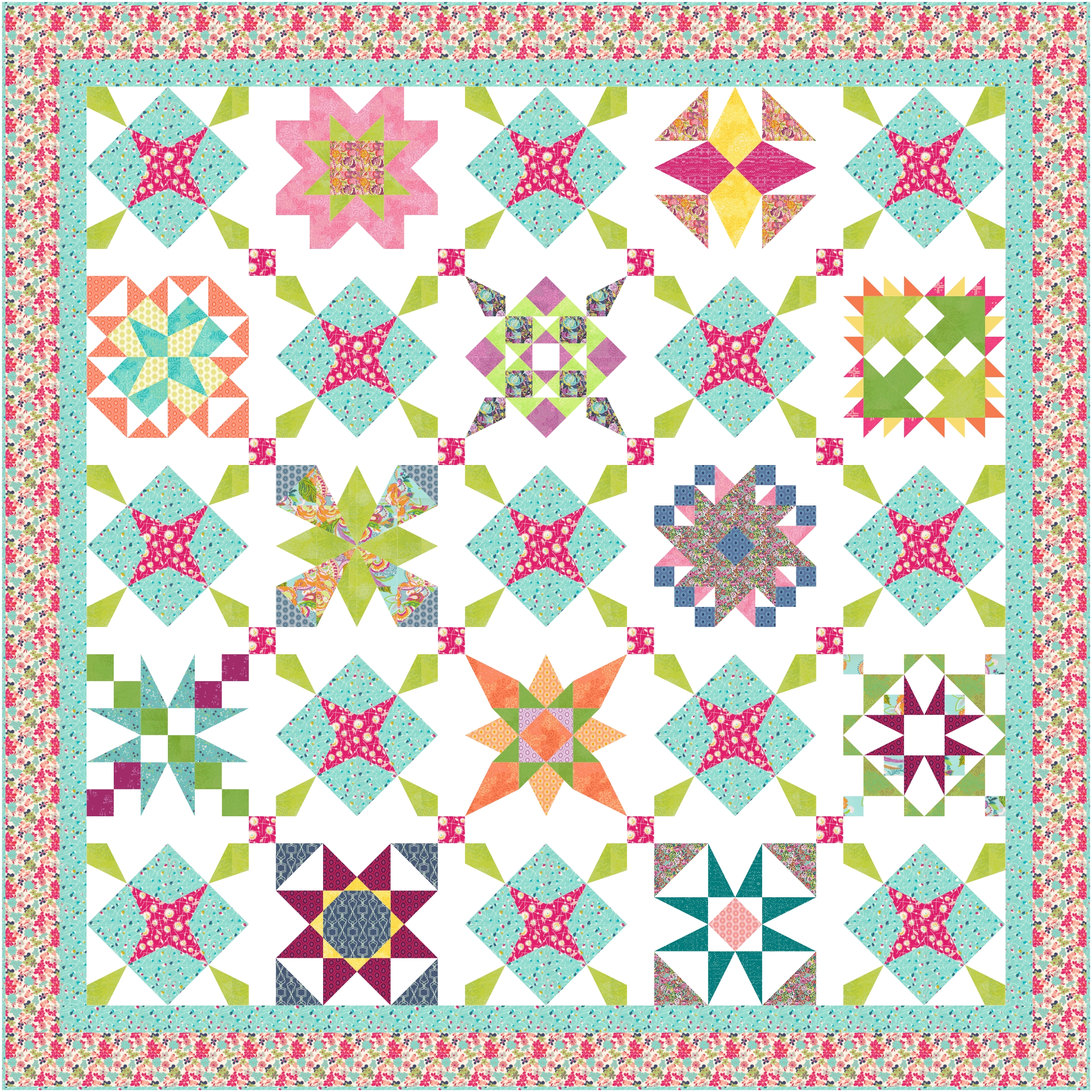 SETTING ONE – Pinwheel Jubilee 88" x 88"


Pinwheel Jubilee has great movement and is created with:
12 Timeless Blocks
Plus a Bonus Block, Pinwheel
*See Supply List for multiple different Fabric Selection mock-ups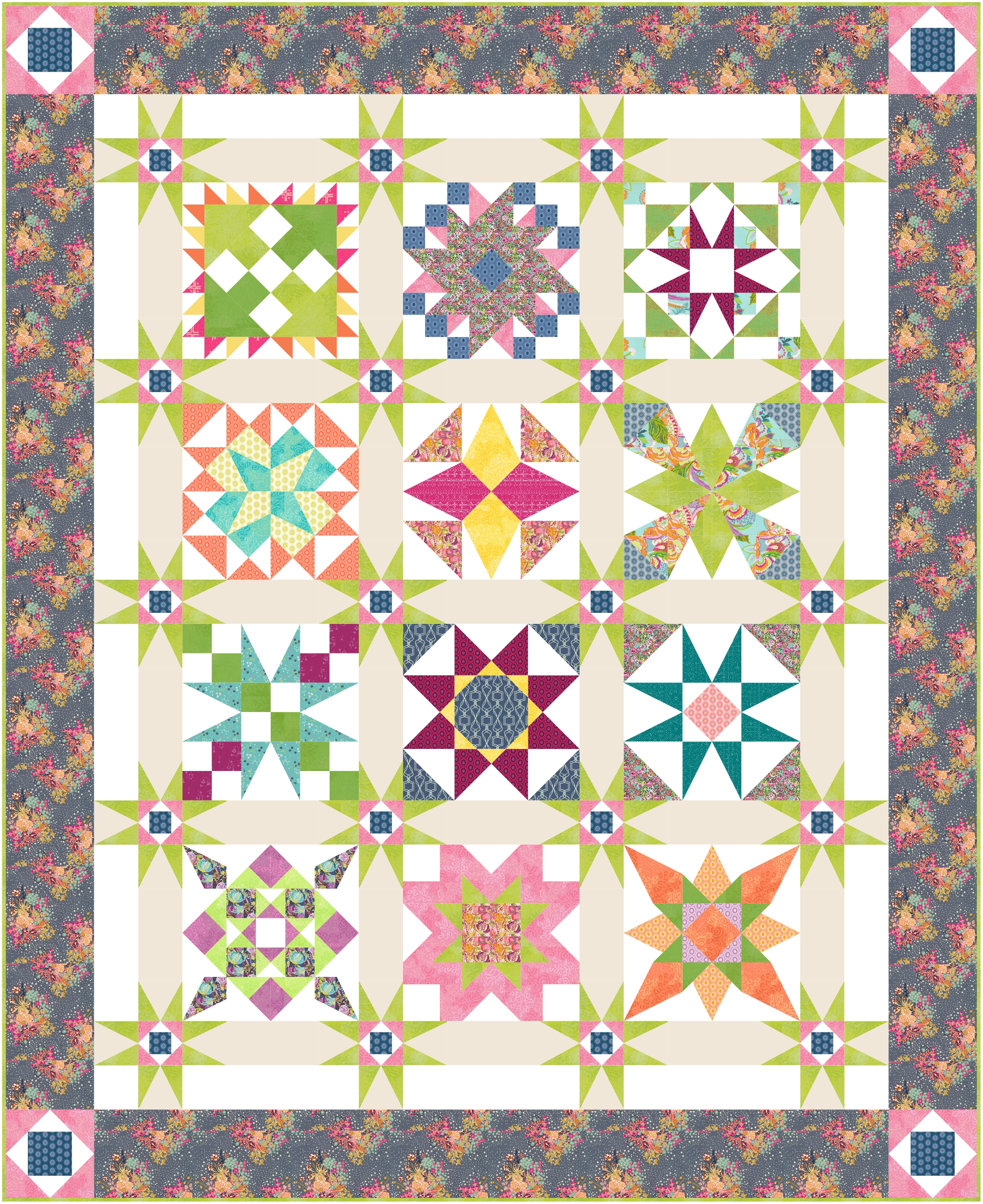 SETTING TWO – VIVACIOUS 66" x 81"
Vivacious is a spectacular tradition quilt setting featuring:
12 Timeless Blocks
V Block Sashing
Square³ Cornerstones
*See Supply List for multiple different Fabric Selection mock-ups
SETTING THREE –SUNSHINE STARS – 63" x 87"


Sunshine Stars is a wonderful modern setting, that is clean and simple, comes together with:
12 Timeless Blocks
Simple Setting Block
*See Supply List for multiple different Fabric Selection mock-ups
Will meet virtually 6 times on Saturday, from 10am-5pm EDT (with 1 Hour break for Lunch 1pm-2pm). This is in real time and it is designed to be an interactive workshop.
Virtual Classes held:
 January 22, 2022
 February 26, 2022
 March 5, 2022
 March 19, 2022
 April 30, 2022
May 21, 2022
Note: Key lessons will be recorded and available for viewing after the workshop. 
Each class, you will receive step-by-step virtual instruction, via Zoom, for two Blocks. 
2 Block Patterns per Class
The night before class, you will be able to download or view your Block instructions online. 
The Block patterns are for your use only, they are not transferable, but will be printable.
Additionally, there will be a pre-workshop that is online, which we will provide downloadable cutting instructions and a video lesson on cutting tips for each of the Blocks. 
If you elect you can view and complete the pre-cutting the day prior.
 Online Setting Classes will provide instructions on Bonus Block and 3 different Quilt Settings (shown above).
Lesson will include instructions to complete all 3 quilts. 
You can choose which quilt or how many quilts you would like to make.
Setting 1 includes a Bonus Block.
Online Quilt Setting Classes will be available June 15, 2022.
Each Lesson Includes:
 Video: Overview and history of each Block
 Video: Color and Cutting lesson advice. Including examples of potential fabric pairings
 Virtual and Online: Step-by-step lessons on new techniques
NOTE: A PDF Pattern will be provided for each Block . If you want a hard-copy Timeless with a Twist - Series 2 packet, you can purchase that separately when it is released to the public. The PDF is for you use only and may not be shared or reproduced - All rights reserved and Copyright protected.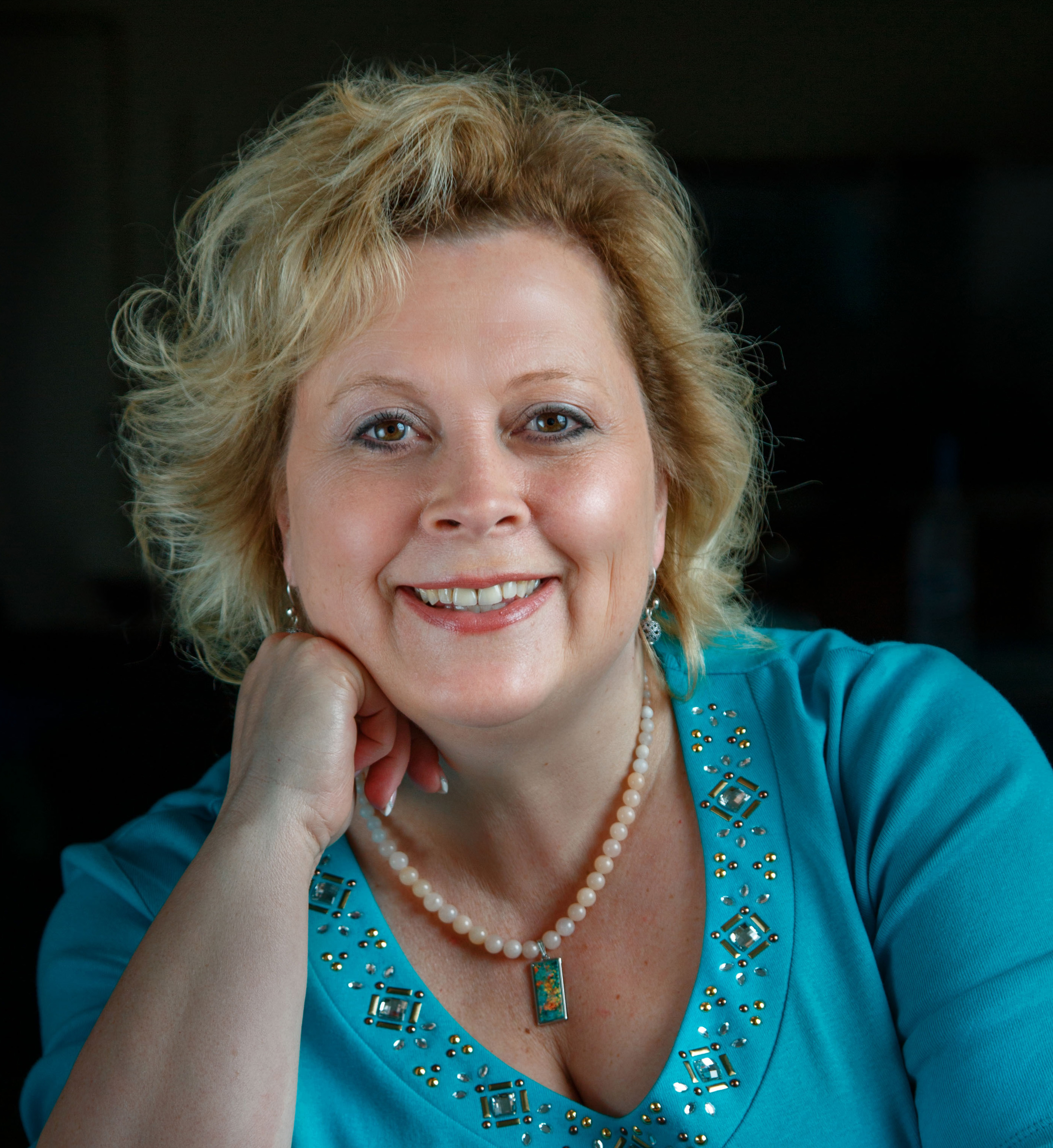 Instructor: Michelle Renee Hiatt
Michelle Renee Hiatt is an award-winning Quilter, Designer and National Instructor. Michelle has been sewing since before she can remember, and fell in love with quilting over 20 years ago.  
Michelle Renee is a certified Professional Process Expert (LSSMBB); she uses her process improvement techniques and applies them to her quilting and teaching others how to simplify their piecing while improving the quality of their quilt making.  Michelle Renee teaches throughout the United States at National Quilt Shows and Retreats!
Michelle Renee is the designer for her own pattern line Sew On The Go and her designs have appeared in several international Quilting Magazines. Additionally, she is a Certified Instructor for Studio 180 Design and many of her patterns have been published in their Modern 180 pattern line.
Michelle Renee is known for her humor, enthusiasm and encouragement!  You can follow Michelle on her blog at: ​www.sewonthego.blogspot.com and she can be reached through her website at www.Sewonthego.net.


*When selecting payment plan, note that you can not received a refund for payments charged, and you will only be released of future payments depending on the classes viewed. The first month is non-refundable.